Our History
Established in 2008
Passion, experience and a fierce commitment to education are the cornerstones of our success in the spa & Wellness industry.
Anna's Spa & Wellness, is your premiere spa & massage therapy centre that delivers high level services for both mind and body. Our primary goal is to help our clients improve their overall well-being, from the inside out. Our professional, friendly, and dedicated staff is committed to promoting and practicing wellness and living a positive lifestyle. Our services are performed by certified trained professionals in a relaxing environment in downtown Airdrie. We offer several services such as: Massage Therapy, Esthetics, Medical Esthetics, and Treatment for Chronic and Acute Pain. Our friendly and highly knowledgeable staff will take the time to listen to your specific ailments and requests in order to provide you the best solution.
Anna's Spa & Wellness is also an authorized Ideal Protein Weight Loss & Diet Center, helping you with your weight loss goals.
Besides our specialized services, we also offer personal advice and tips from our professional perspective to help you feel your best possible.
Anna's Spa & Wellness has gained the reputation of being one of best spas in Airdrie and surrounding areas. Most of our clients are repeat loyal customers and our new clients come to us through word of mouth recommendations. We take pride in our customers' overall satisfaction because our customers' overall well-being is our primary goal. Call today or pay us a visit and one of our friendly and knowledgeable staff members will help you create a customized approach in your quest to living a positive lifestyle. After your first visit at Anna's Spa & Wellness, you will notice a significant change in how you feel, for the better. Remember, when you feel good, we feel good.
Timeline
The year in which we incorporated more medical aspect to our spa by introducing acupuncture into our therapy treatments, so that you can choose among different treatments. We hope to bring more treatments in the future so we can treat a wide variety of cases.

Our focus for this year was to leave a positive impact on our clients, so they would come back more often. We just did that by adding THEME rooms in our spa. You can have the "Starry Sky experience" which makes one feel like gazing upon the skies and just laying down. Then we have the "Leafy Earth Room" that makes you feel like sitting in the midst of greenery, we also made "Aquatic Water Room" in which the scenery of blue and the lighting which mesmerizes those who gaze upon the room. Lastly we built our "Ashy Fire Room" in which we incorporated red aura.

The year, we were looking to find new ways to help our clients with their pain, so we had introduced cold laser and low level laser treatments, which irradiates diseased or traumatized tissue with photons, with this treatment the immune system is enhanced to point where there is intuitive healing.

Ideal Protien was added to our list of services providing our client with better options to stay in shape.

In 2008, we opened our doors to clients in Airdrie with the objective of creating an upscale ambiance, superior customer service as well as professional beauty services.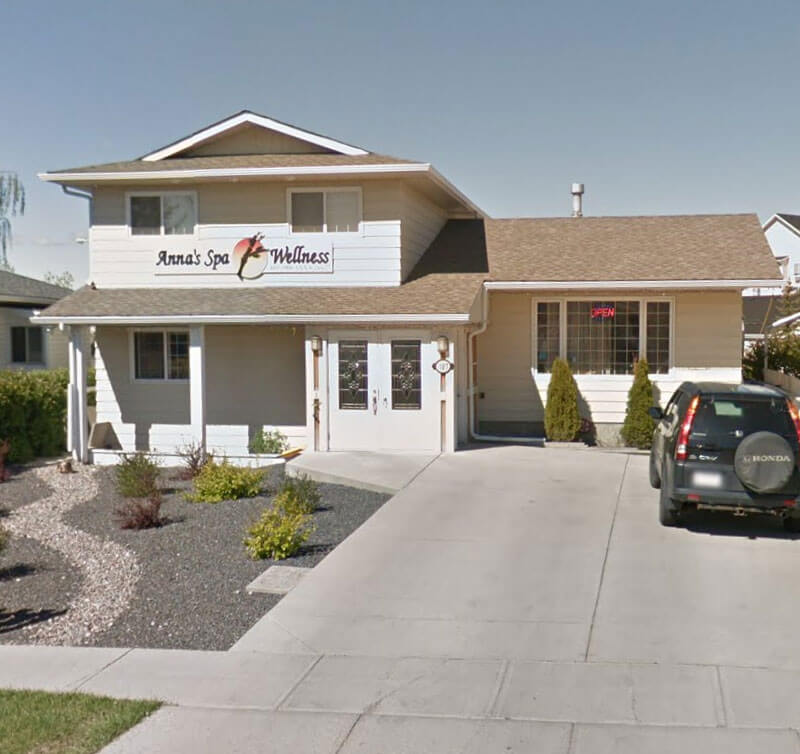 What People Say
Google Reviews...
This place is sooo great! It took me a while to find a place I liked in Airdrie for massages. The massage rooms are cool and have a themed decor. The massage therapists are so professional with great qualifications... Chrissy Riley
Amazing massage. Tried 3 different therapists and they are all truly awesome. Very professional and informative. The best place in Airdrie. Highly recommended... Leo Brown
Maria provided the best massage I have ever had. She was polite and kind and had such a calming positive energy. Great experience!...Jill Stevens
My wife and I visited for a couples massage and the staff informed me of a treatment that would assist with pain associated with a surgery that I had in the summer of 2016. I immediately booked 3 sessions for their laser therapy treatment to help... Matt Spence