All About Microneedling
Microneedling is a versatile treatment that can do wonders for your skin. It can leave you with a rejuvenated, youthful complexion without surgery or extensive downtime. Here at Anna's Spa and Wellness Centre, our fully certified staff is pleased to offer microneedling to men and women in the Airdrie area. Let's take a closer look at what microneedling is and how it works.
How Microneedling Works
Before a microneedling treatment, one of our certified providers will apply a numbing cream to your skin. Then, they'll glide the Innopen, a special device with hair-thin needles across your skin. The device will puncture your skin to produce new collagen and elastin, revealing the radiant, dewy complexion you've always dreamed of!
As with most aesthetic treatments, microneedling requires several sessions to deliver optimal results. We usually recommend a session every 4 to 6 weeks until you're pleased with the way your skin looks and feels.
After a microneedling treatment, you may experience some redness, mild swelling, and red patches, which will subside in a few hours. Fortunately, you can return to work and your daily activities right away. This is great news if you lead a busy lifestyle and don't have time to undergo a lengthy recovery period.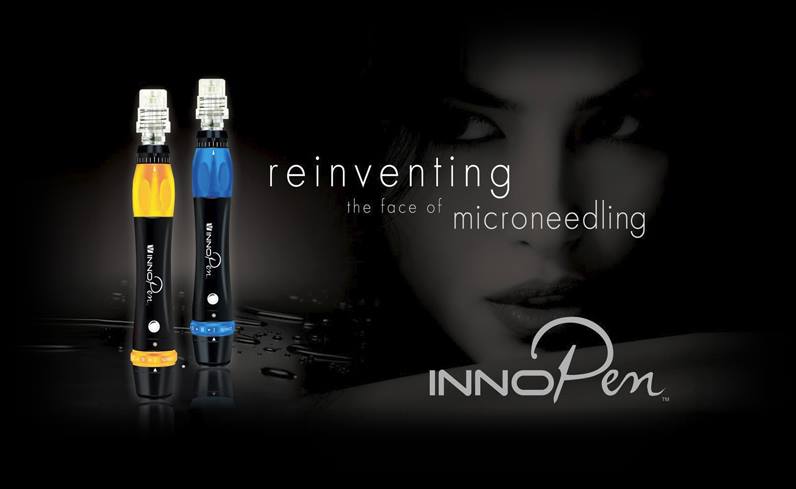 Great Candidates for Microneedling
Since microneedling is versatile, it may be a great option for many people. If you're bothered by fine lines and wrinkles or visible scarring from the acne or sun, it's certainly worth considering. Microneedling may also make sense if you have enlarged pores or simply desire fresher, younger looking skin. You should be in reasonably good health and not pregnant or breastfeeding.
Benefits of Microneedling
There are a variety of benefits you can enjoy if you receive microneedling treatments. First and foremost, you can expect softer, smoother skin. You'll also notice smaller pores and a reduced appearance of acne scars and sun spots. In addition, microneedling may fade fine lines and wrinkles and give you that "glow' you've been longing for. Best of all, there is minimal downtime and you can return to your everyday responsibilities immediately.
Is It Only For The Face?
What is amazing about this procedure that it isn't exclusive to the face area. It is effective anywhere the skin on the body needs to be thickened. For example, those areas that have stretch marks, like the legs, chest, or stomach.
Take the Next Step
If you're interested in finding out whether you're a good candidate for microneedling or would like more information on this treatment, we invite you to schedule a private consultation at Anna's Spa and Wellness Centre in Airdrie today. Call us at 403-980-2662 or fill out our convenient online contact form. We look forward to meeting you!