Microdermabrasion
Microdermabrasion buffs and polishes the skin to achieve a healthy glow and help alleviate fine lines, pigmentation, acne and dull dry skin. It stimulates the production of skin cells and collagen. It is also popular to remove the rough skin of keratosis pilares found on the upper arms and and shoulders. It has proven to be a very popular, non-surgical cosmetic procedure with no downtime.
Included in your session: Complimentary skin analysis and a face masque based on your skin type.
Benefits:
works on all skin types
no down time
no risk
non-invasive
keratosis pilares (rough skin on upper arms and shoulders) improvement
Conditions that can be treated include:
sun damaged skin
fine lines and wrinkles
blackheads and whiteheads
acne prone skin
age spots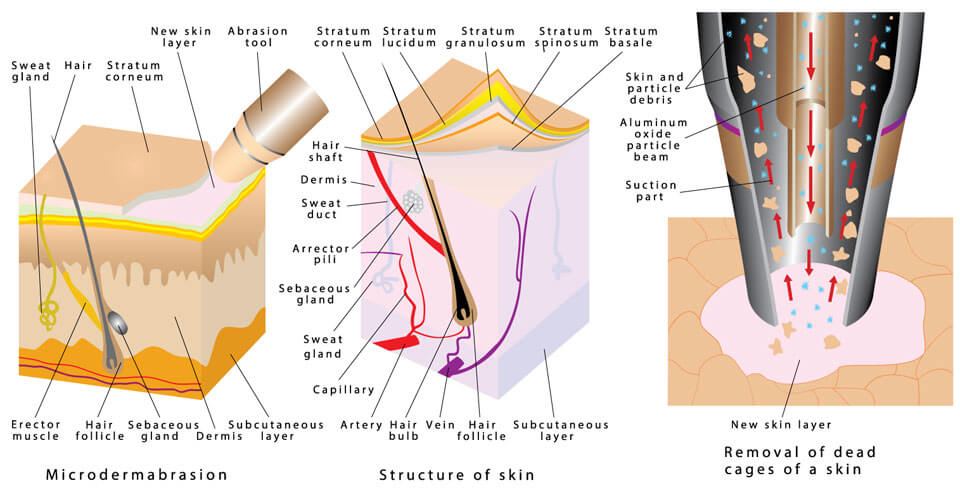 What to expect:
Treatment of the whole face takes about 45 minutes. There is no pain. The area treated may be slightly pink for a day or two. For smooth skin a little microdermabrasion goes a long way. Sloughing off the uppermost layer of the skin reveals a fresher, younger-looking face. Regular microdermabrasion sessions are perfect for keeping superficial lines to a minimum. Active skin products will penetrate better following microdermabrasion.
Looking for Microdermabrasion in Airdrie & area- our experienced skincare therapist will be happy to answer all your skin questions.
Full Face and Neck:
---
| | |
| --- | --- |
| Single Treatment | $99 |
| Package of 3 Treatments | $250 |
| Package of 6 Treatments | $520 |
| Back and Shoulder | $149 |