Massage Therapy & Treatments
Massage treatments are done in a fully private suite. Anna's Spa & Wellness unique features gives you all the privacy that you'll require for your great service experience.
Each treatment is tailored to suit your specific needs, whether you are looking to release shoulder/back tension, improve flexibility, recover from hike or training or just to feel better, we are committed to help you attain your goal.
We can help you with:
Neck Pain
Plantar Fascitis
Back Pain
Carpel Tunnel Syndrome
Tennis Elbow
Sprains
Tendonitis
Arthritis
Rotator Cuff
Whiplash
Migrane
Concussion
Fractures & other Chronic and Acute pain treatments
We offer Direct Billing to MOST of the Insurance providers.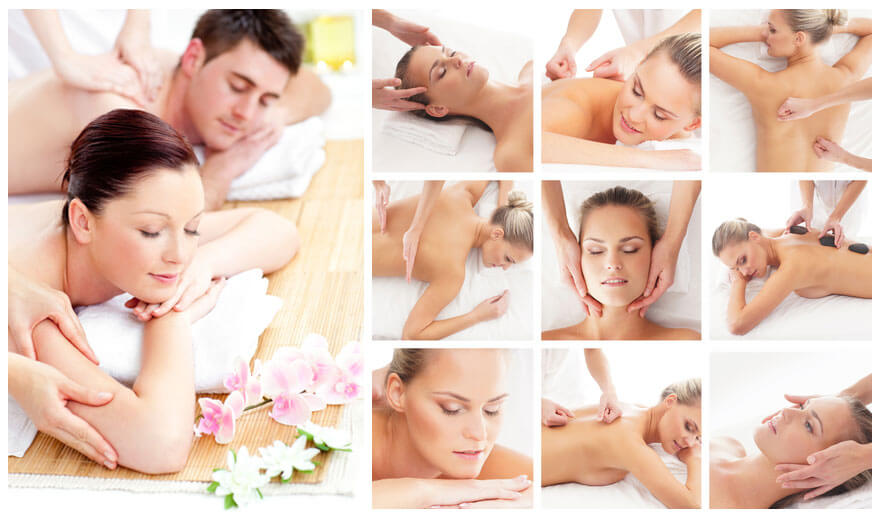 Our Massage Treatment Packages
Swedish Massage Treatment
30 mins -

$60

60 mins -

$92

75 mins -

$115

90 mins -

$136

Couple 60 mins -

$184

Add-on:

Hotstones - $12 | Cupping - $12
This massage incorporates fluid strokes to gently relieve stress and increase circulation in the body, aiding in the elimination of toxins from the body's tissues. A smooth, flowing massage that promotes general relaxation, improves circulation and range of movement, and relieves muscular tension.
Deep Tissue Massage
30 mins -

$60

60 mins -

$92

75 mins -

$115

90 mins -

$136

Couple 60 mins -

$184

Add-on:

Hotstones - $12 | Cupping - $12
This full body deep tissue massage will target areas of increased muscular stress and tension. Your practitioner will use a combination of deep manual techniques and slow focused stretches to reach those deeper and harder to get to areas.
Sea Holistic Massage Therapy
75 mins - $119
Relaxing and Radiance Massage for Face and Body. An ultra-relaxing treatment with its gentle warmth and fragrant scent of lavender flowers. A combination of light strokes, pressure and stretching, this very original body massage using Thai-inspired sea boluses eliminates tension knots one by one and restores balance to the body.
Champissage
30 mins - $54
Also known as Indian head massage is based on the ayurvedic system of healing which has been practiced in India for over a thousand years. The aim of Indian head massage is to release the stress that has accumulated in the tissues, muscles and joints of the head, face, neck and shoulders.
Pregnancy Massage
30 mins -

$54

60 mins -

$87
This traditional Swedish massage uses side-lying techniques and supporting pillows. Your therapist will pay special attention to your legs and lower back to ease discomfort and improve circulation.

We also offer Pregnancy Massage with pregnancy Kit for Expecting Mother to provide a relaxing and comfortable experience. The Pregnancy Massage Kit is designed to allow the Pregnant Women to lie safely on their front during the treatment. This is a comfortable and safe way of receiving treatment from the 4th month right up to delivery.

The abdomen is supported by two separate pillows attached with an adjustable strap which can be adjusted as the client progresses through their pregnancy. There are also indents to accommodate the larger breasts as well. Clients find using this specially designed pregnancy massage kit a great improvement over massage in a side line position.
Hot Stone Massage
60 mins $110 | 75 mins - $124
This is a specialty massage that uses smooth, heated stones. We use basalt, a black volcanic rock that absorbs and retains heat well. It is a deeply soothing, relaxing form of massage. * not recommended for pregnant women
Youth Massage (5 years to 14 years)
60 mins 79 | 30 mins- $39
Now offering Youth Massage in Airdrie. We may not know, but kids and teens experience stress at different levels. Carrying heavy backpacks to playing for long hours while managing studies and assignments can add a lot of stress physically as well mentally. Relaxing massages can help soothe their muscles and provide them a release from their stress. soon. Our Youth Massage help kids Revive, Rejuvenate and Relax.
TMJ Massage
30 mins $54
TMJ pain can manifest as jaw or tooth pain, headaches, ear ache or ringing in the ears, neck pain and/or eye pain.
Massage therapist can gently work the muscles of the jaw releasing the tension in the jaw muscles and re-aligning the temporomandibular joint.
If you're suffering from jaw or facial discomfort, this specialised type of massage can be a very effective way to relieve chronic TMJ pain. However, it's important to note that just having one massage will not result in a total end to your pain and discomfort. Massages and other bodywork, no matter what area of the body you're targeting, are something that likely needs to be done on a recurring or intermittent basis – both by a professional and by yourself at home (self-care!), to ensure a reprieve from symptoms in the long-term.
Massage offered by a Massage Therapy Student
60 mins - pls call or email for price
Feeling stressed? Anna's Spa offers student massages in Airdrie at a discounted rate - great for when your benefits run out or you're looking for a quality, professional massage on a budget.
It is important to note that while our students are in school, they are still learning, so providing feedback both during and after your massage is important to ensure that you receive the best possible massage to suit your body.
Your student therapist must obtain your informed consent before providing you with massage therapy, which means discussing the proposed treatment plan with you and coming to a mutual agreement as to what it will entail. If you are unclear about any of the information, we encourage you to ask. We want you to gain the maximum benefit from your massage, and to feel relaxed
*Student massages are not eligible for insurance coverage.
Bamboo Massage
60 mins $99 | 75 mins - $124
Bamboo is a highly renewable resource. When used for body massage, several hollow and full bamboo sticks of various lengths are used during the massage; generally the longer, thicker sticks are used for gliding and rolling movements along larger muscles (like the back and thighs), whereas the shorter, thinner sticks are used to roll out muscle tension, knots, and trigger points. Using the bamboo as a tool it can give more strength for deeper pressure. Bamboo Massage promotes a deep sense of relaxation and well-being. It help stimulating blood circulation.
RAPID NEUROFASCIAL RESET
30 mins $60
RAPID NeuroFascial Reset is a relatively new movement-based soft tissue technique. It focuses on restoring function and relieving conditions that impact the soft tissue, taking a neurological approach to healing and wellness.
What is this treatment like? RAPID provider will use a a combination of hands on palpation, examination, and treatment. The RAPID provider palpates the tissues with his or her hands to evaluate the texture, tightness and movement of muscles, fascia, tendons, ligaments and nerves. Hypersensitive areas are treated by combining precisely directed depth, tension with very specific patient movements. RAPID sessions may be uncomfortable, this occurs as the neurological system is being stimulated to restore normal function.
Why choose RAPID? Clients choose RAPID because of the rapid response to treatment. This helps active individuals get back to life. RAPID is ideal for both acute and chronic conditions.